About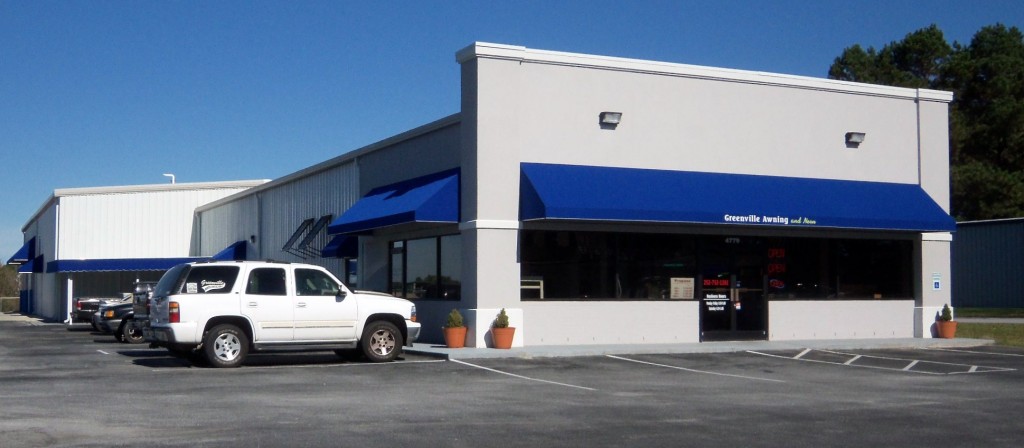 Because they are the most economical way to provide long lasting protection for your windows and doors.
Business owners have used awnings and canopies over their storefronts for over 100 years as a way to provide shade on their windows to provide their customers with protection from the weather.
In the fifties aluminum awnings became popular on homes in the South as an economical way to cool homes by keeping the sun off of windows and rain out of open windows.
In the past few years as energy prices have continually increased people have rediscovered shading of windows and doors for their energy saving advantages.
Awning technology has changed as well. Recycled aluminum is extruded into square tubing that is now used to make awning frames. The advantage is a strong yet light frame that will not rust. Fabric is attached to the frame tightly which makes for a long lasting cover for your windows and doors that will hold up to high winds, heavy rain and snow. Awning fabric is now made of Acrylic and vinyl, which will last twice as long as canvas.
Greenville Awning & Canopy is locally owned and operated in Greenville, North Carolina started in 2004.
We custom build everything to suit your home or business. All of our work is done at our Greenville, NC location from materials manufactured in North Carolina and the US. We have our own install crews that are Greenville Awning employees, not contract installers. They are experienced in installing all types of awnings, canopy and covers. We also add graphics if desired.
We provide these services for all of Eastern North Carolina, including the Greenville, Kinston, New Bern, Williamston, Washington and the surrounding areas. Contact us today for an estimate or for more information. We always enjoy hearing from our customers, whether they are current or new, and we look forward to earning your business and trust.